The place you go to learn.
Smart.fm is an online learning community dedicated to helping people memorize all sorts of world knowledge, from Japanese words to state capitals to European birds. The bulk of learning currently happens on their website, where visitors can play a series of fast-paced learning games, akin to flash cards on steroids.
In bringing this experience to the iPhone, we wanted to preserve the fun and playful nature of these games, while adapting them to this unique and mobile platform.
You can take it with you.
I generated numerous sketches and concepts for ways we could represent the timed, multiple-choice nature of Smart.fm's mobile learning game in a richly experiential manner.
From dollar store games to Wooly Willy, from scratch-off lottery tickets to Pogs, nothing was off-limits during this highly generative process. I was deeply interested in exploring the materiality of the game-space, and I imagined ways to introduce tangibility to the game through unique interactions.
Explaining myself in five minutes or more.
The detailed concept sketches. In, well, detail.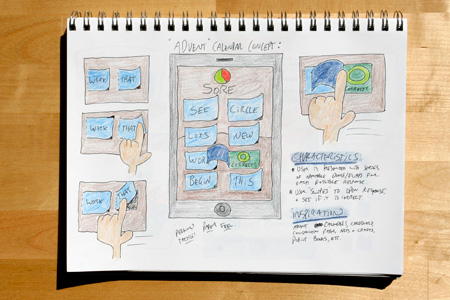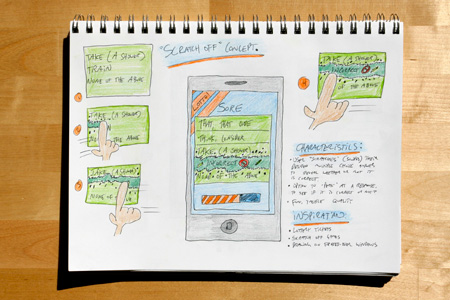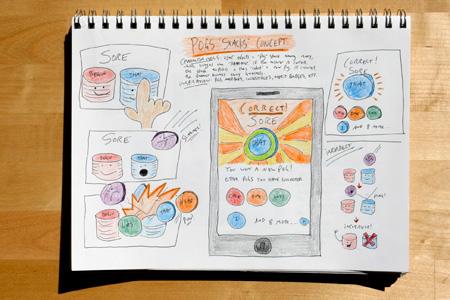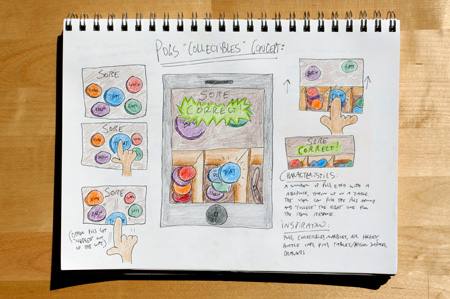 Honing in on a design direction.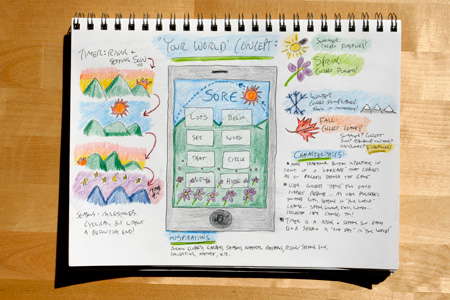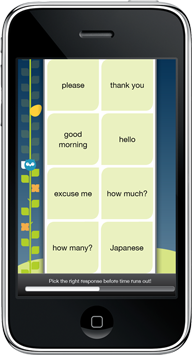 ---

Aching for more juicy details?
The folks at Cerego are super cool, and they gave us permission to freely and openly blog about our work on their Smart.fm iPhone app while we were in the process of crafting it. Check out An Owl's Life on the Adaptive Path weblog for details on our entire design process. Imagining Possible Worlds is my contribution to the Smart.fm story, where I go into further detail about my concept generation process.